The four shortlisted candidates for the post of the Indian coach will be interviewed on Thursday 19th May 2005 in New Delhi. Sandeep Patil's withdrawal from the fray did not change the number of contenders, with West Indian opener Desmond Haynes being invited to stake his claim.
There is widespread speculation on who will be chosen by the elite selection panel that comprises former India captains Sunil Gavaskar, Srinivas Venkataraghvan and Ravi Shastri, former BCCI President Jagmohan Dalmiya, current BCCI President Ranbir Singh Mahendra and current BCCI Honorary Secretary S.K. Nair.
Here's a peek at likely contents of each candidate's CV: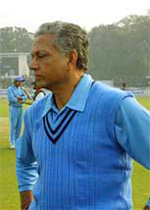 Mohinder Amarnath
MOHINDER AMARNATH (India):

A utility cricketer, Mohinder Amarnath was a member of the World Cup winning Indian squad. He was one of the main architects of that historic win with Man of the match awards in both the semi-final against England and the final against the West Indies. He has coached Morocco and Bangladesh teams in the past .

His record as a cricketer:

Test cricket - Matches - 69, Runs - 4,378, Wickets - 32.

ODIs - 85, Runs - 1,924, Wickets - 46.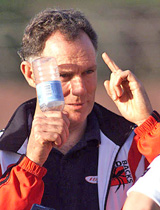 Greg Chappell
GREG CHAPPELL (Australia):

One of the greatest middle-order batsmen in Test history. He played 87 Tests and scored 7,110 runs, inclusive of 24 hundreds and 31 fifties. He also took 122 catches. He scored 2,331 runs from 74 ODIs. He has coached Australia 'A' and has been in charge of the South Australian team since 1999. However, the side hasn't won a major title under him.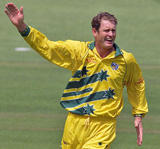 Tom Moody
TOM MOODY (Australia):

An all-rounder who was moderately successful in international cricket, he played eight Tests and 76 ODIs. He is presently Coach / Director of Cricket at Worcestershire county in England. Under him, Worcestershire topped (the lower) Division II in 2003 and qualified for Division I in 2004. However, they were relegated back to Division II after an ordinary 2004 season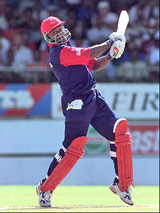 Desmond Haynes
DESMOND HAYNES (West Indies):

One of the finest opening batsmen in international cricket, he excelled in both forms of the game.

He amassed 7,487 runs from 116 Tests, inclusive of 18 centuries. In 238 one day matches, he scored 8,648 runs with 17 tons at an average of 41.37.

Who from among these four will infuse a much-needed metamorphosis in Indian cricket?

Having said that, it is more than likely that the BCCI might introduce some new people into this tussle! The suspense will continue until the new coach is officially announced.